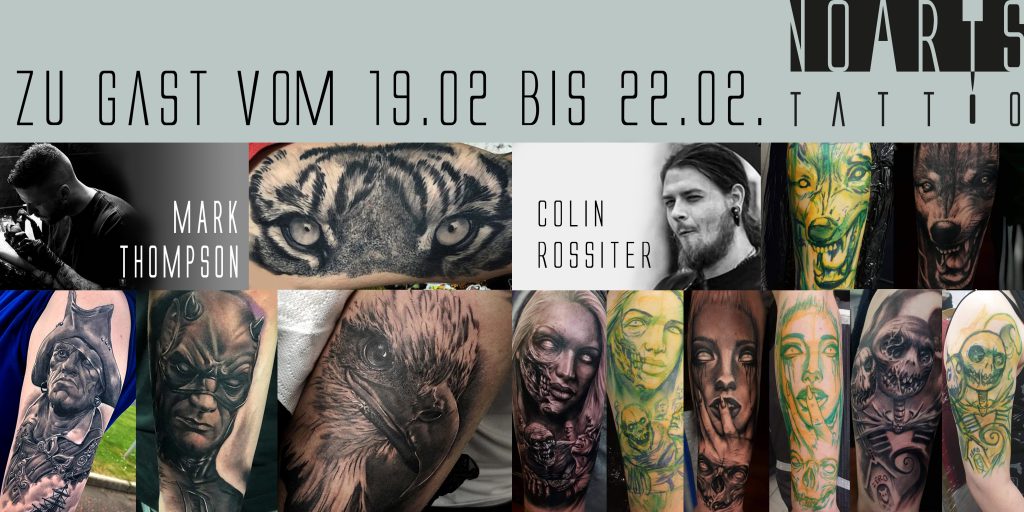 Mark Thompson and Colin Rossiter from Ireland will stop by for a guestpot in our studio.
Both are coming from the 19th to 22nd of February.
They are specialized in Black and Grey works.
You can find their work here:
instagram.com/markthompsontattoo/
instagram.com/rossiedemedici/
For information call 0049 6821 3093220 or E-Mail to info@noarts.de.