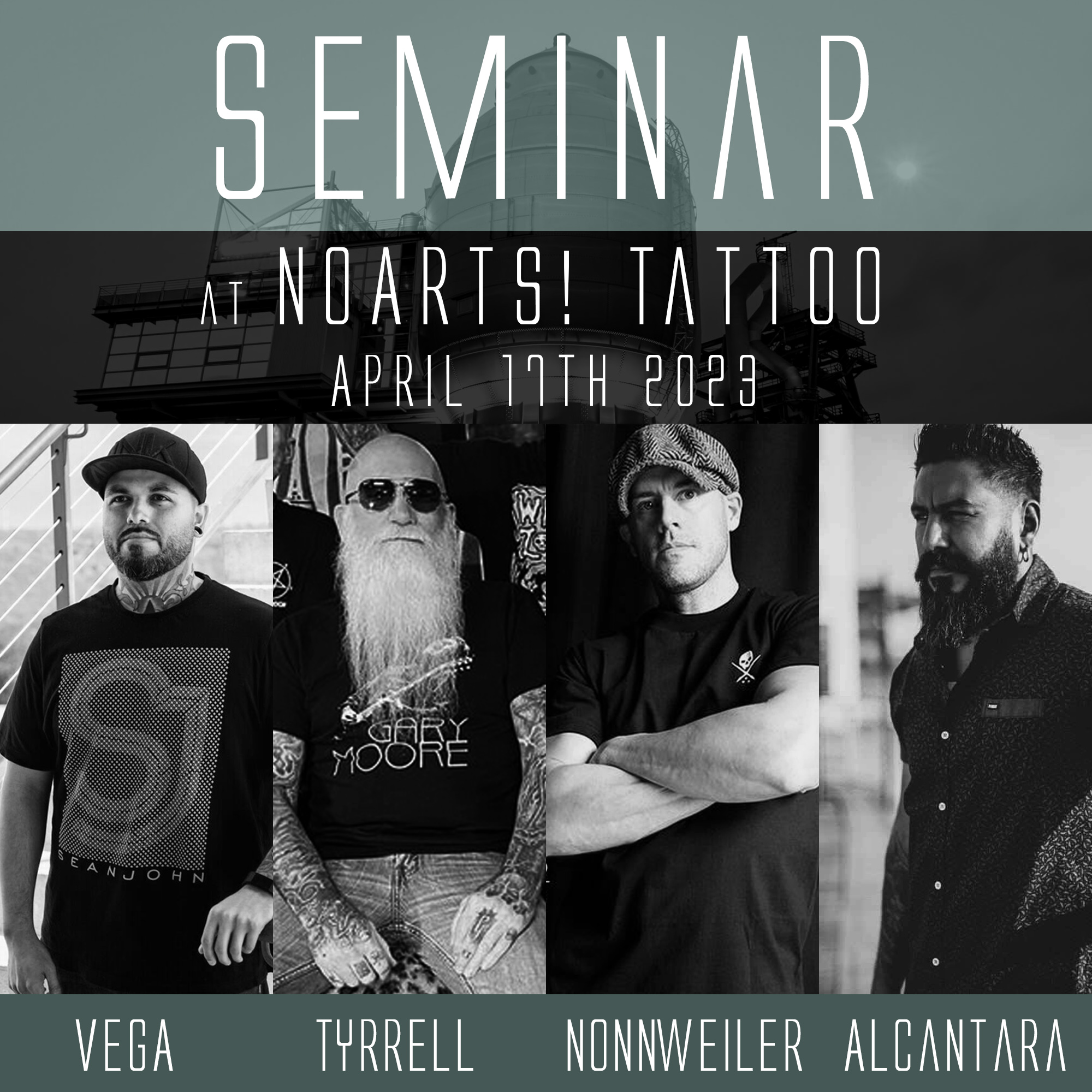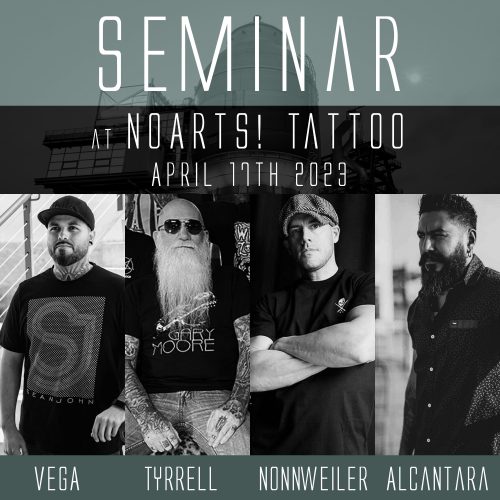 I'm really honored to announce that I'll be hosting an extraordinary seminar together with great tattoo-artists, who have become close friends over the years.
Come and meet David Vega, Bob Tyrrell, Stefano Alcantara and Ralf Nonnweiler in person.
They will talk about their work, carreer and share their knowledge with you.
Date: April 17th 2023, 11 am – 4 pm, after you have the opportunity of a meet and greet and having a beer together.
Registration via e-mail to info@noarts.de, limited spots available